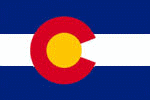 LATEST TOUR DATES
Want free stuff? Enter this month's Givaway.
What is the Latest News?
Contact D.A.R.C.Book the D.A.R.C.
What is Art Rock?
What is the Collective Trying to Do?
Live Music Bin
Listen to some fine recent field recordings of DARC members in their natural habitat.

Fanatastic D.A.R.C. CDs and merchandise can be found online here.